Who you book to DJ your venue depends on what type of venue you are, the type of music you need, the type of clientele your venue appeals to, and what your budget is. You as the owner, manager or booking agent need to first and foremost know what you want. Are you a large club with your own sound system and audio engineer or do you depend on the DJ to supply their own? Are you looking for a resident DJ to play every week or a guest DJ to perform from time to time? What type of music will fit your venue and attract more patrons?  Once you answer these questions; then you can begin your search for the right DJ.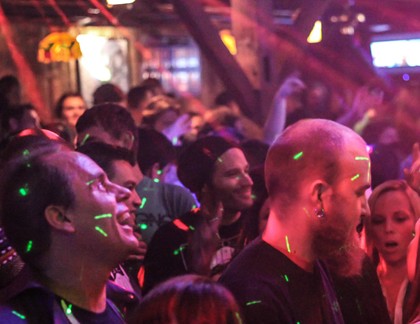 It is extremely important to be cautious when booking a DJ for your venue.  Today, everyone with a computer thinks they are a "DJ"!  Technology allows anyone and everyone to consider themselves a DJ but if they can't mix (beat match), if they don't know how to interact with a crowd, if they don't know what music to play, and most importantly if they can't read the crowd they will inevitably fail. Our team of high energy and cutting edge DJs understand that the entertainment business is all about the customer.  We know that our job is to make your customers happy, help them have a great time, and make them thirsty to come back to your venue again and again. Our DJs pride themselves on knowing how to read a crowd and select a mix of music that is appropriate for your venue and will keep your guests dancing all night long.
Jam Man Entertainment nightclub DJs are trained to beat match or mix music this means that the music never stops and the vibe of your room continues from the time the first track drops until the final song of the night has completed. Our staff of professional DJs are skilled at emceeing and making sure that your important announcements and marketing messages are delivered to your audience loud and clear but in a way that will not disrupt the vibe of your night.
Our DJs have preformed at every kind of event and venue imaginable spanning from our hometown here in Brandon, VT and surrounding areas of the northeast to as far away as Shanghai, China.  Every year we send a delegation of our staff to the DJ Times International DJ Expo in Atlantic City, NJ.  This keeps our DJs at the top of their game, ensuring that we are up to date on the latest music trends, equipment, and techniques.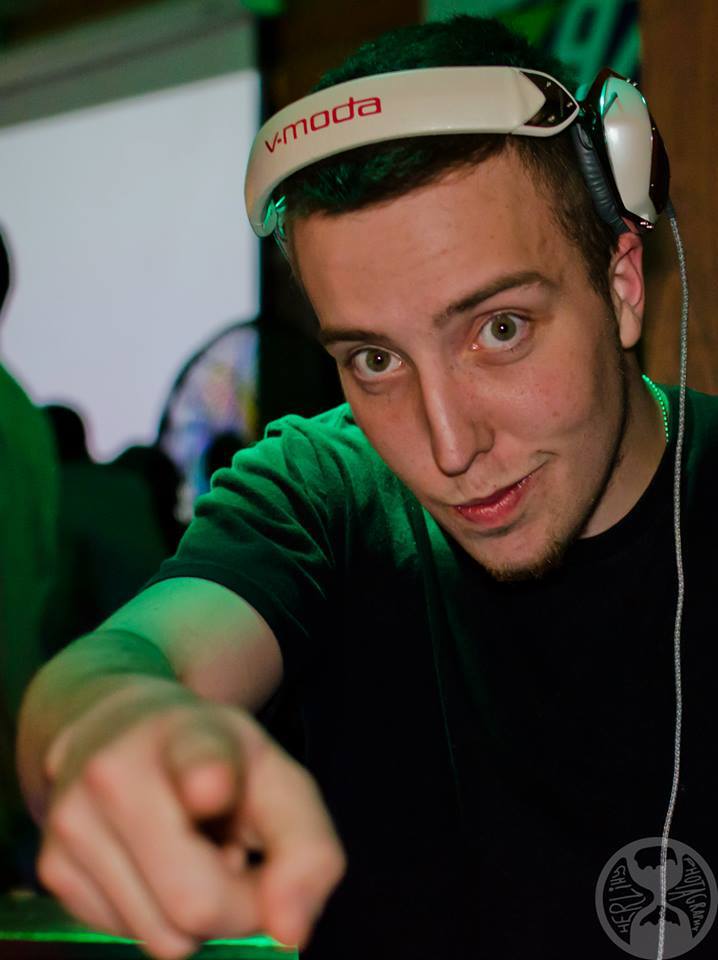 As always we like our company to stand out and stay ahead of the curb when it comes to nightlife entertainment.  We are one of the only companies in our region that specialize in DJing with music videos.  Among our staff of nightclub DJs we have several very talented Video DJs, or VJs that mix music videos as well and better then most of your everyday audio DJs.  This option enhances an overall nightlife experience taking your venue from run of the mill, to something completely out of the ordinary.  Our VJs provide your guests with a one of a kind experience creating an audio/video vibe that not only stimulates your ears, but also provides a feast for the eyes that absolutely captivates audiences.  Our video shows are really a combination of mixed media utilizing a variety of content custom mixed with music videos, and providing your guests with an outlet to interact with what is on screen via social media as they can get their posts live on screen to make requests, shout outs, birthdays, or even post embarrassing photos.
Contact us today to set up a meeting with one of our nightlife specialists to find out how our company can help take your bar or nightclub to the next level and offer a unique brand of nightlife to your customers.